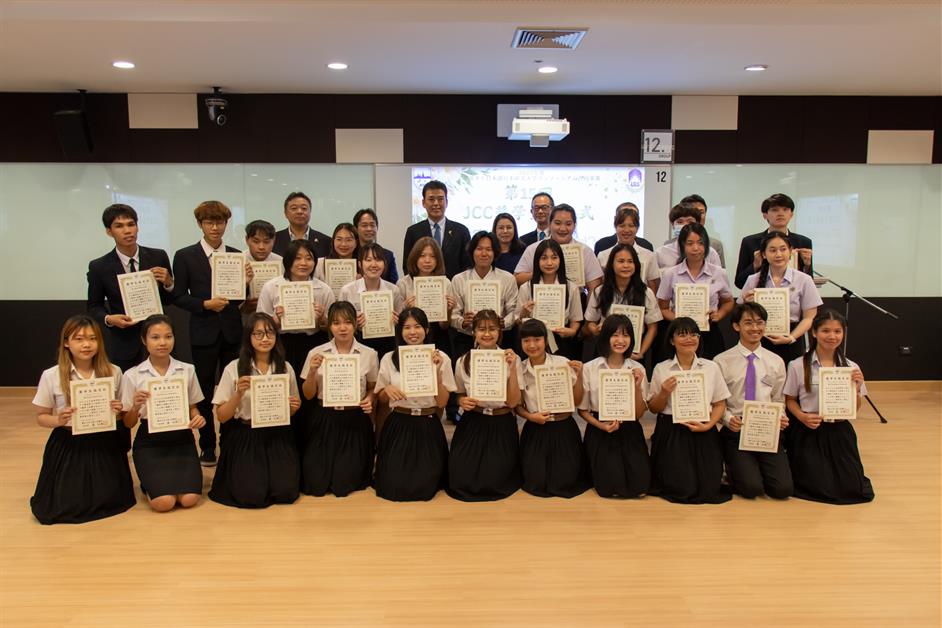 School of Liberal Arts, University of Phayao, a representative of Northern Thai University Consortium for Japanese Language-Japanese Studies (NTUCJ), hosted a network conference for 2023 on September 2nd, 2023. The conference aims to provide scholarships to students within the NTUCJ network and organize a seminar on Japanese business, with eight member institutions participating in the event. The conference has been divided into two parts as follows.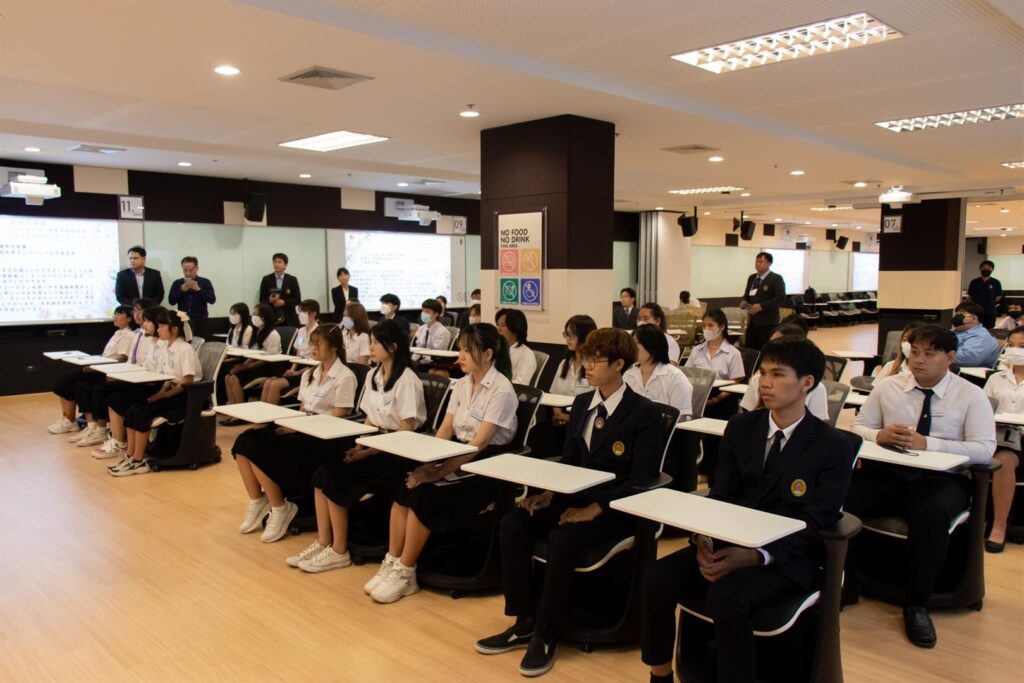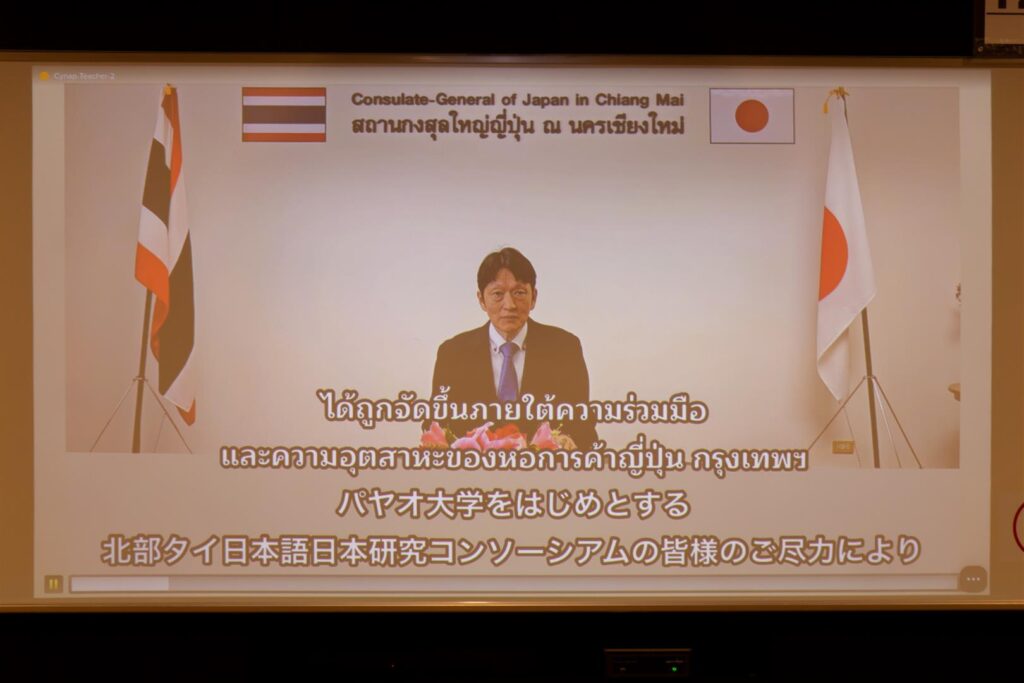 The morning session activities is the 15th Scholarship Award Ceremony sponsored by the Japanese Chamber of Commerce, Bangkok (JCC) to support scholarships for outstanding students within the network and students participating in short-term exchange programs, took place in Active Learning Room (PY 1010), Multipurpose Learning Building, University of Phayao. The Dean of the School of Liberal Arts, Associate Professor Dr. Chittima Kaweera, representing the university, welcomed the participants to the event. Next, Mr. Kozo TO, Vice Chairman of the Japanese Chamber of Commerce, greeted the participants. Later, Miss Phanphitchaya Phanyafu, head of the Department of Japanese Language, reported on the conference agenda. Lastly, a video congratulates the scholarship recipient from Mr. Keiichi HIGUCHI, the Japanese Consul General in Chiang Mai. After the Scholarship Award Ceremony, the student representative expressed gratitude to the scholarship sponsors, followed by a video of scholarship recipients for 2022. After lunch, there was a group interview activity between representatives from the Japanese Chamber of Commerce and scholarship recipients for 2023.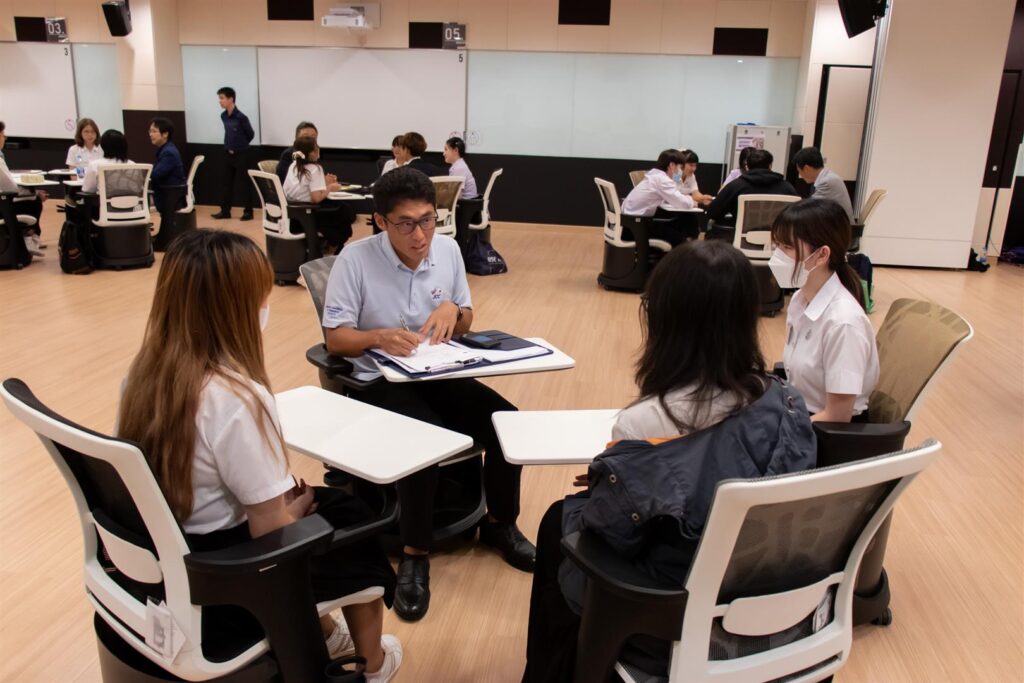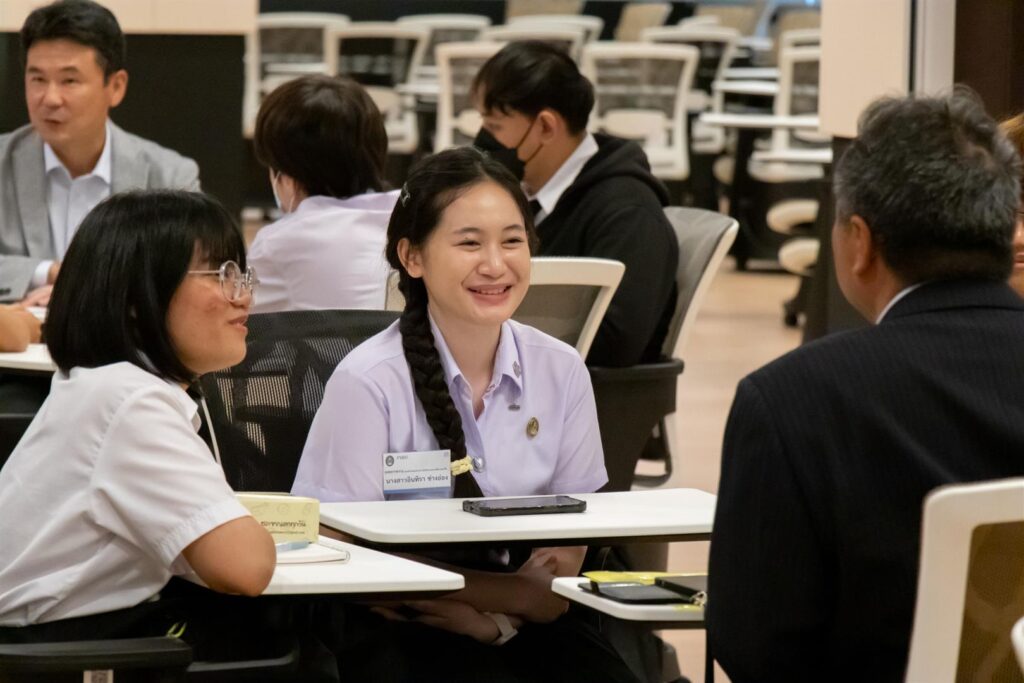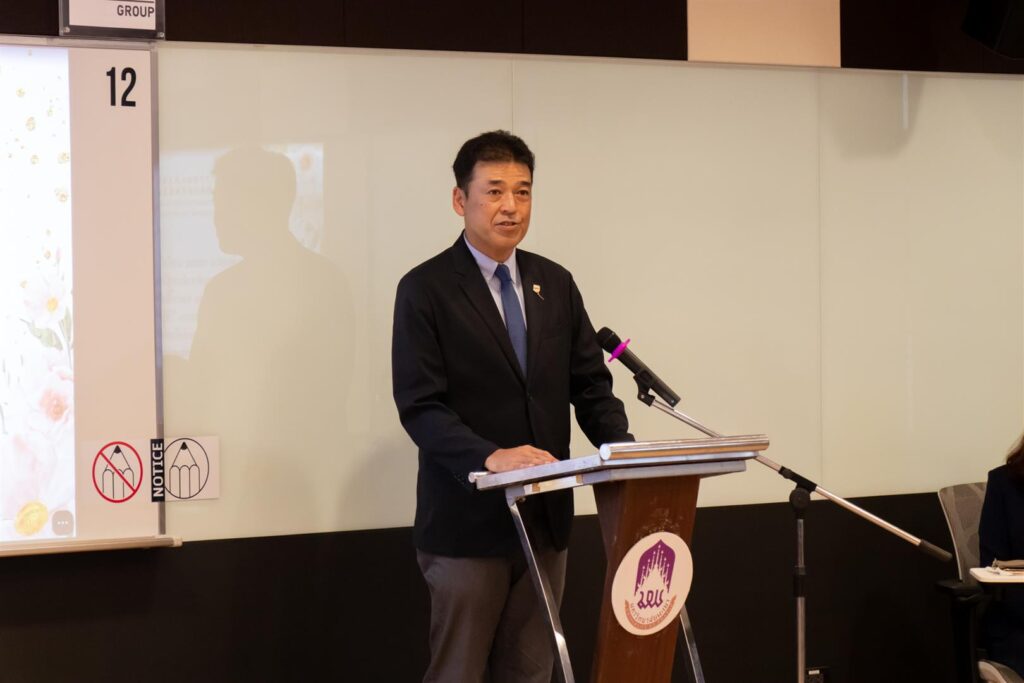 The afternoon session activity is the 12th Japanese Business Seminar, in the CE 07208 Room. The activities were divided into two sections: introducing the Japanese Chamber of Commerce Committees and a discussion session between students majoring in Japanese and the JCC Committees. The discussion session was interpreted by Miss Phanphitchaya Phanyafu and Dr. Isao Yamaki, Japanese lecturers at the School of Liberal Arts. Next, a lecture on working with Japan Airlines by Miss Saengduan Saikamfoo and Miss Pimwara Yindeepit, representatives from Japan Airlines. The School of Liberal Arts would like to thank the Japanese Language Department faculty members, support staff, and volunteer students for their successful collaboration in organizing these conferences.
author